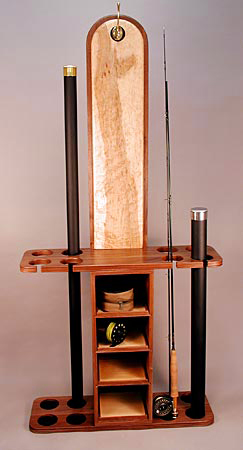 Description: "Fly Rod Storage"

Walnut with Birdseye Maple Back. Brass hook for vest or hat plus pull out shelve for reels, flyboxes, and miscellaneous. Fly fishing is one of my hobbies and I made several of these for and Trout Unlimited auction/fundraiser. Keeps the stuff you use out but nicely stored. Must have for any fisherman/woman.
54H, 28W, 8D

$650 plus 10% shipping and handling.